Clean Quail Waterer
6 Gallon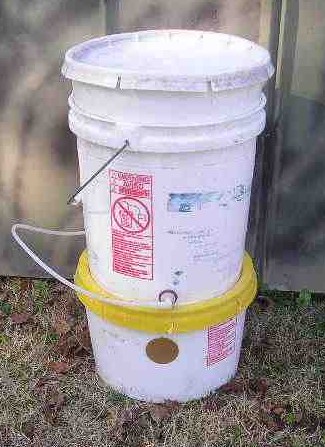 The Clean Quail waterer consists of two five gallon plastic buckets, some plastic hose, connectors, and a plastic float. The plastic hose and connectors can be obtained from your local hardware or farm equipment supplier.

Parts are listed below with some details. Very inexpensive waterer.

The plastic float can be obtained from The Valve Shop on the Internet.

BACK
SHOWS FLOAT CONNECTION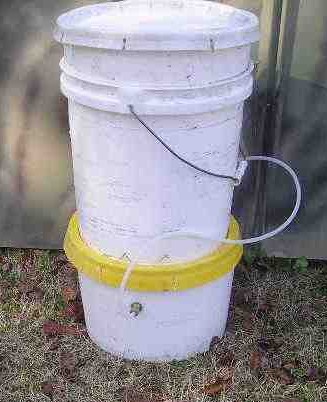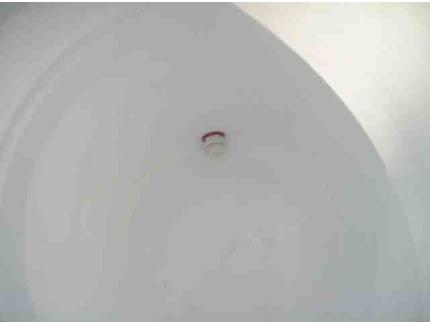 BOTTOM OF TOP BUCKET
SHOWS 3/8 T JET L WITH NUT
THIS IS FOR SPRAY EQUIPMENT
CONNECT TO ICE MAKER HOSE TO GO TO BOTTOM BUCKET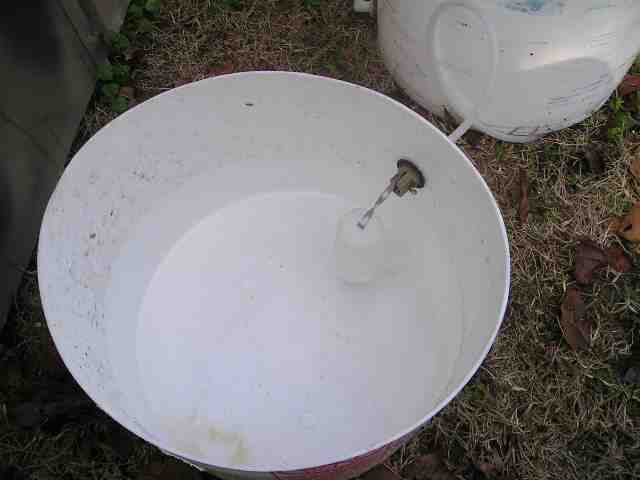 SHOWS PLASTIC FLOAT
IN BOTTOM BUCKET

PARTS LIST

TWO 5 GALLON PLASTIC BUCKETS
ONE T JET L
PLASTIC HOSE 3/8"
4 ROUND GASKETS FOR GARDEN HOSE
ONE PLASTIC FLOAT
(Plastic Flosts can be found at "THE VALVE SHOP" on the Internet) http://www.thevalveshop.com/menu/manual/kerick/kerickm.html

Notes

Built for about $15
The plastic float costs about $9.00

Put a 2 inch hole for the birds about three inches from the bottom.

The bottom hole should be about 1/2 from the bottom of the top bucket so you can tighten the plastic nut. Make sure you put a one rubber washer on the inside. I put one on the outside too.

The float should be positions so when it cuts off the water will be at the bottom of the two inch hole, but not overflowing.

Any questions email me.