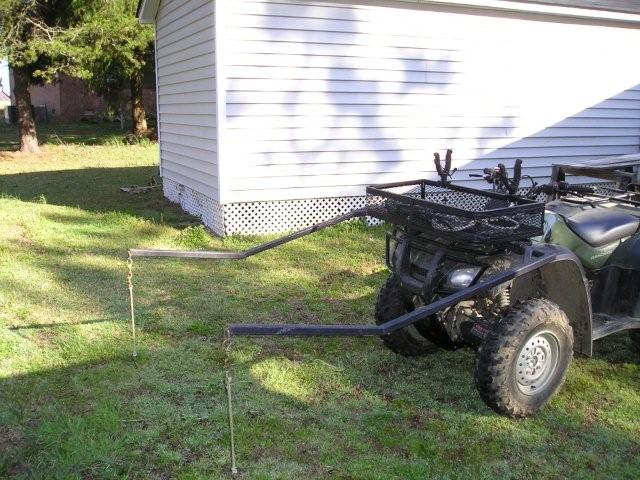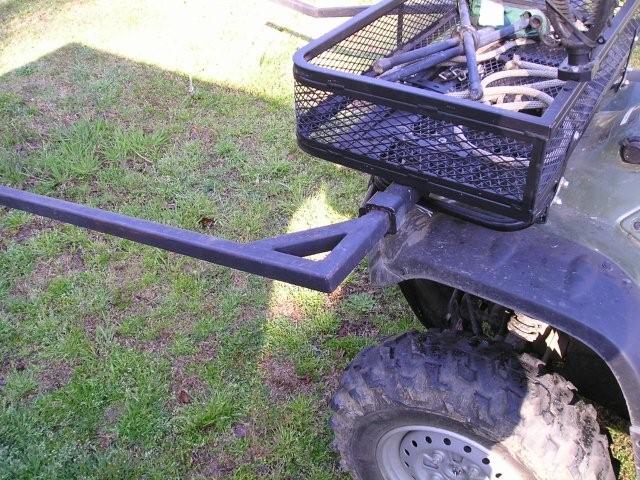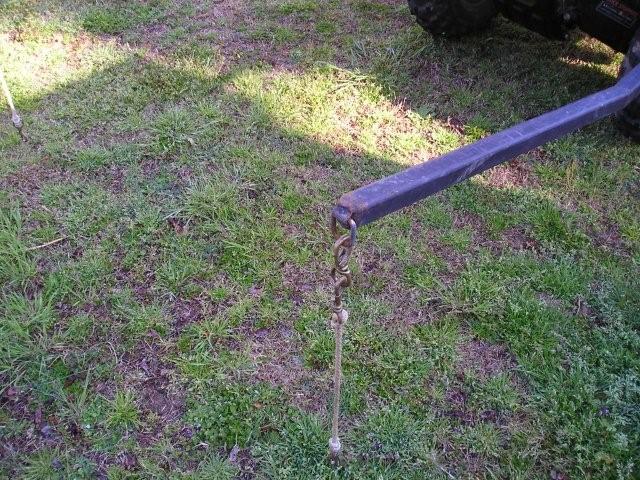 Extended bars= 60" long. Made from 1/4" x 1 1/4" square hollow steel tubing. Very heavy duty.

Bolt down bar is welded to 6 " wide steel plate that is bolted to rack with u bolts from hardware store. The bolt down bar is 1/4" x 1 1/2" steel tubing.

You need to make sure that the welding angle on the bar
end is above the dogs tails although mine is not it would help probably needs a 45 deg angle rather than the 25 degree that I have.